LIGNA 2023 - A KUPER MILESTONE
LIGNA 2023 was wonderful and a milestone for KUPER to present our new strategy and strengthen our partnerships with you.
Enjoy this five day event in under four minutes:
View our latest blogs if you want to learn more about the new KUPER:
KUPER Unveils New Strategy and Corporate Identity at LIGNA
We are looking forward to the next edition of LIGNA in 2025. Upcoming event will be our in-house exhibition in October. Meanwhile, we keep on innovating production lines.
Can't wait? Message us if you are interested in a partnership for a custom woodworking solution or schedule a live demo to experience the new KUPER.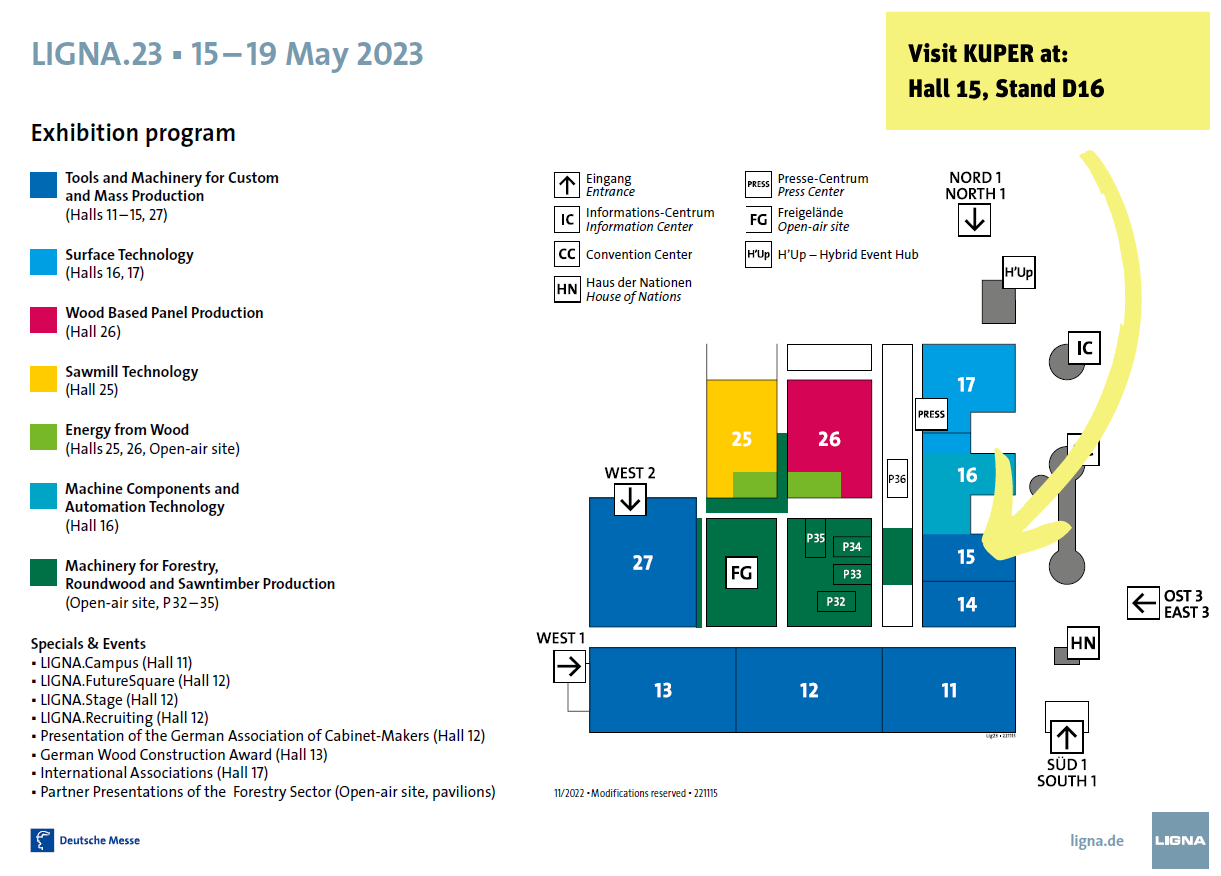 Receive a free LIGNA ticket

As an exhibitor, KUPER gained access to a limited amount of LIGNA tickets (56,00 EUR). Enjoy your free entrance as a KUPER partner or customer. Fill in the form to receive your code for a free ticket.
Registration has closed. Please check at a later moment to request a free LIGNA 2025 ticket.
Schedule a personal appointment with KUPER at LIGNA 2023
Do you experience production line issues? Consider (co-creating) KUPER machinery? Or do you think that your production line could improve without investing in a new machine?

Make the most out of your LIGNA visit and already reserve a personal meeting time slot with our engineers or sales advisors.

Receive valuable advice on how you can increase your quality and productivity or reduce your operational costs.
Topics:
- Face Veneer

- LVL / Plywood
- Packaging
- Woodworking
- Consulting / Dealership
Registration has closed. Please check at a later moment to request an appointment at LIGNA 2025.

Alternatively, you can book a live demo.